More About My Story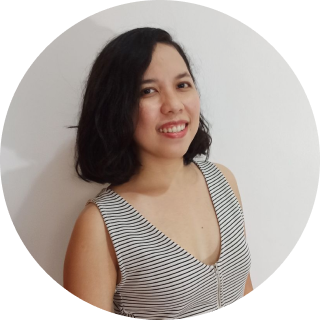 ...
How did I start my career as UI Designer?
Back in 2013 when I was a recent graduate of Bachelor's Degree in Information Technology, Voyager Innovations Inc. was just starting up. Fortunately, I was given the privilege to be part of its unique cadetship program with benefits a fresh graduate could ever ask for. I started as an "Associate UI Designer", a job title not yet popular in the Philippines at that time.
And after a year of close mentorship, my lead designer gave me the chance to handle projects I can finally call my "own", EatBulaga! Mobile, and Lendr. Both of which were successfully launched into the market. But in January 2017, I decided to leave my job.
...
Why did I leave my first job?
Despite all the benefits I was getting from my job (crème de la crème HMO, 15th month pay bonus, flexible working hours, wonderful people, etc.), I finally decided to leave, and I joined a well-funded start-up company.
It was the uncertainty of possibilities, personal growth, and career advancement that motivated me to leave my first company to join a start-up. I wanted the challenge of it and it was worth the jump :)
I even wrote a Medium article about the things I've learned in the beginning of my design career. There's just so much to learn!
...
What am I busy with now?
Just recently, I realized that knowing our users and their needs in a particular context should be of utmost importance in any product design. Great products go beyond the looks, are relevant to their users, and often have good usability, therefore, I too am going beyond the looks, beyond "visual design".
Currently, I am learning different aspects of what makes a great product great and so far touched marketing, human psychology and user-centric design thinking.
...
Any exciting stories to share? Aside from work.
I am always up for challenges and trying out new things. This explains my drive in joining hackathons (overnight app ideation and development competition), meet-ups, hiking, and travels around the Philippines.
In HackTheClimate Manila 2015, our team of 5 won the 1st place with our gamified eco-friendly bicycle app called "re/cycle". This gave us the chance to be part of the group behind many hackathons and tech-events as mentors. We also travelled around the Philippines to introduce hackathon to many provinces such as Ilo-ilo, Bicol, Cebu, Tacloban.
...
For it is God who works in me,
both to will and to work for his good pleasure. - Phi 2:13